CASE STUDY

The robust and durable Centek S2 proves its ability to operate successfully in ERD wells

THE CHALLENGE

To run the casing string in an ERD well, through the 12,216 ft horizontal section to TD in Dammam, Middle East. The deviation at TD was 89.9 degrees. MD and TVD were 18,122 ft and 4,474 ft, respectively.

THE SOLUTION

Use of fully heat treated Centek S2 single piece 9 5/8 x 12 1/4" centralizers with correct spacing recommendation.

THE RESULT

The 9 5⁄8'' casing string was run to TD accumulating 18,122 ft MD in the 12,216 ft horizontal section. The casing string had to be POOH to surface for reasons not related to centralizers.

All Centek centralizers and stop collars were recovered and inspected and found to be in good condition and undamaged. The 9 5⁄8'' casing string was re- run successfully to TD. CBL showed a good cement job despite the Centek centralizers traveling over 54,366 ft on the shoe track and holding the full weight of the casing on the two trips to TD.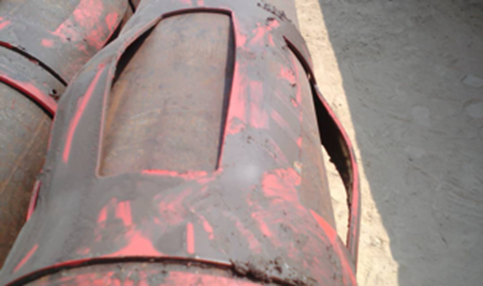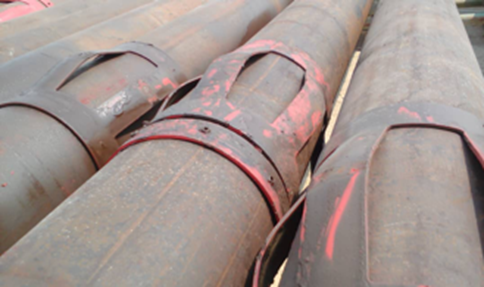 [Undamaged centralizers after being POOH]
The Centek S2 single piece construction gives it robustness and strength which exceeds that of competitor products. Although Centek does not recommend the re-use of centralizers after they have been pulled out of hole this case study proves that even when subjected to extreme stresses the unique design of Centek centralizers meant that they remained in good condition and could be re-run.
---
---