Putting Centek to the test
In the past few years many lookalike Centek products have appeared on the market. As a critical element of the cementing process, we want operators and distributors to carefully select their centralizer provider based on real-world test results and 100% visibility of the testing process. This will ensure you get what you have paid for. 
To this end, we have released the results of a series of tests to demonstrate that our core strength of testing has enabled us to develop products which outperform the competition on all critical product attributes; strength, restoring force and fitment. All these combine to save time, costs and lower risk.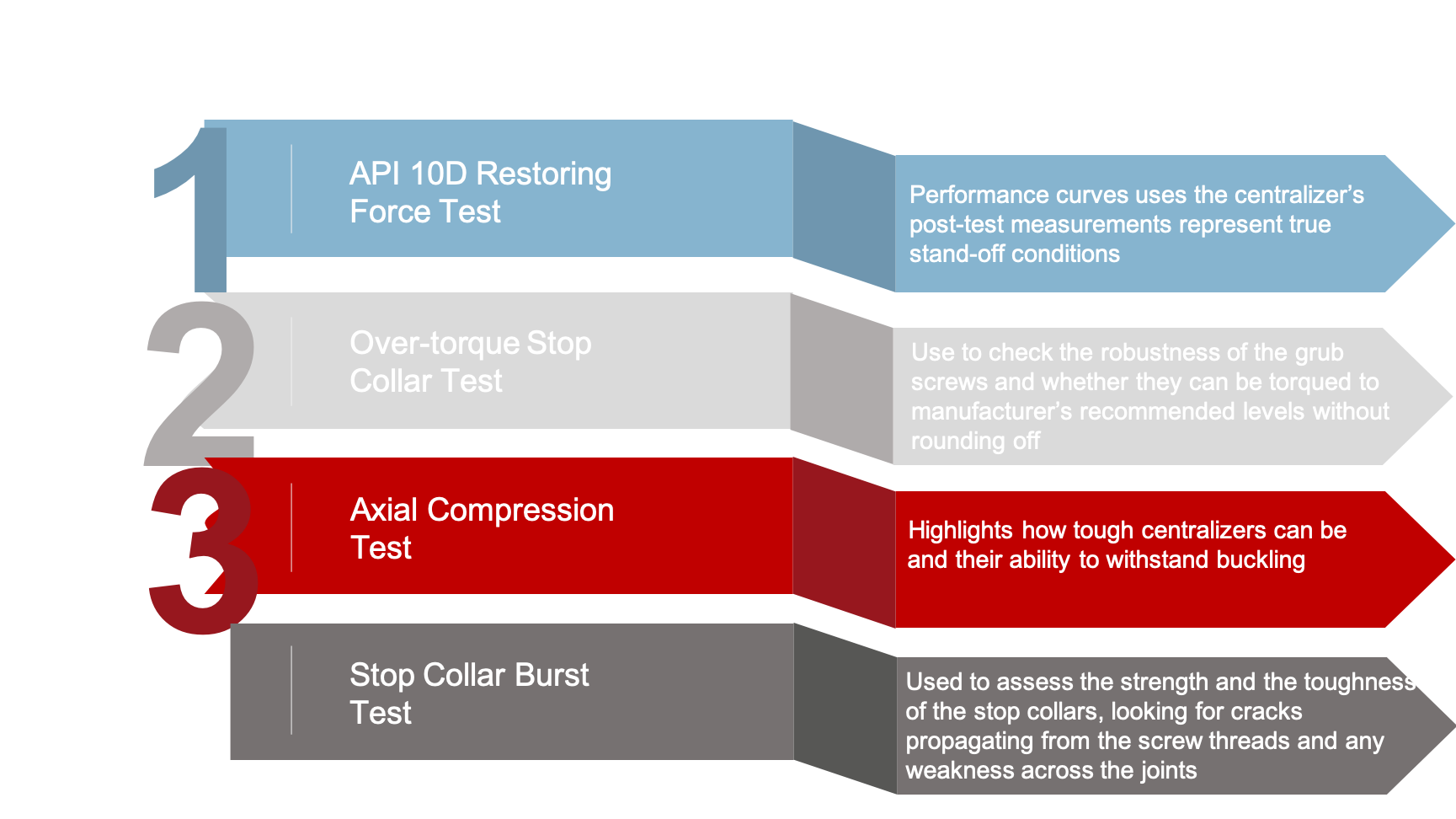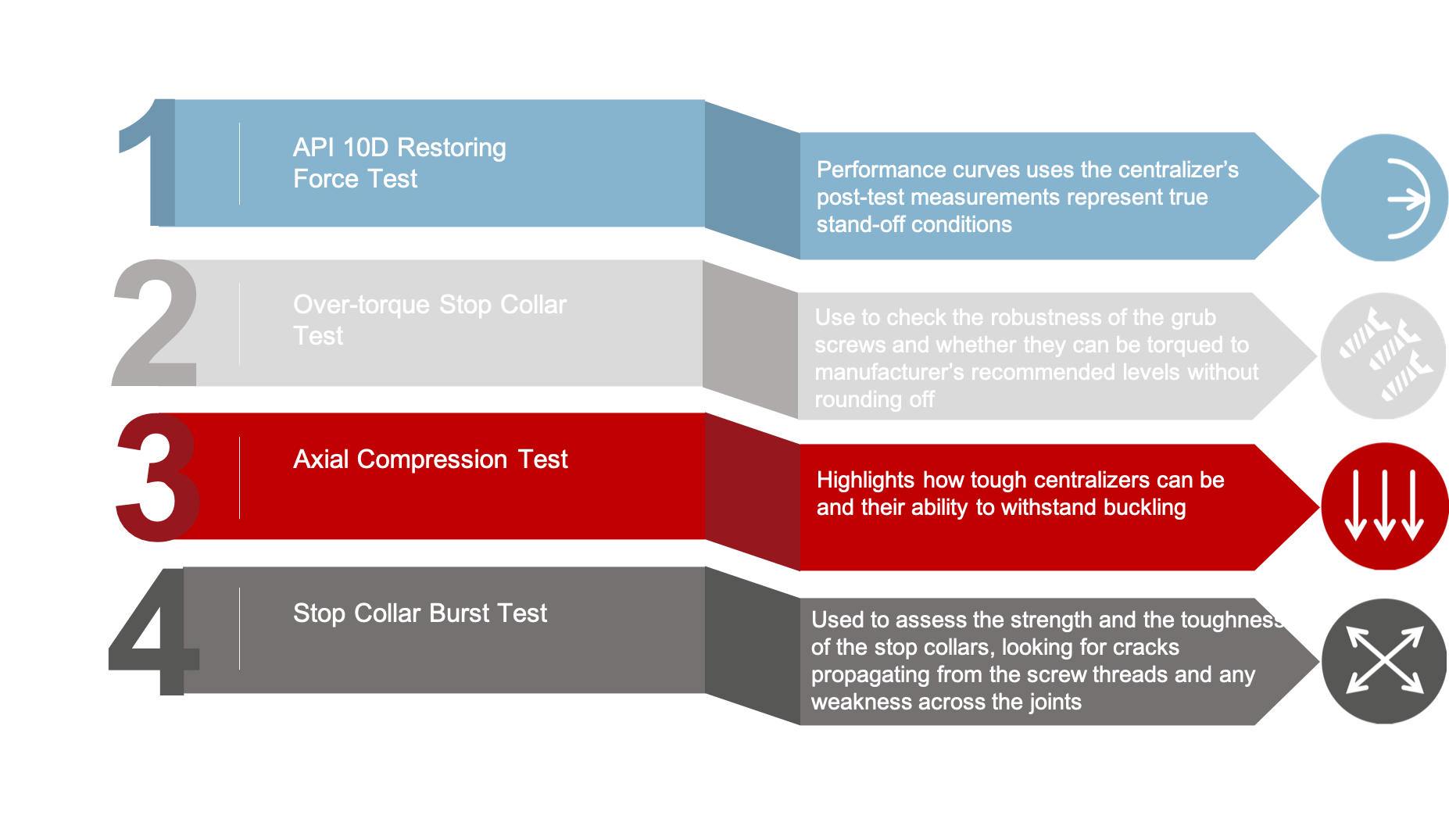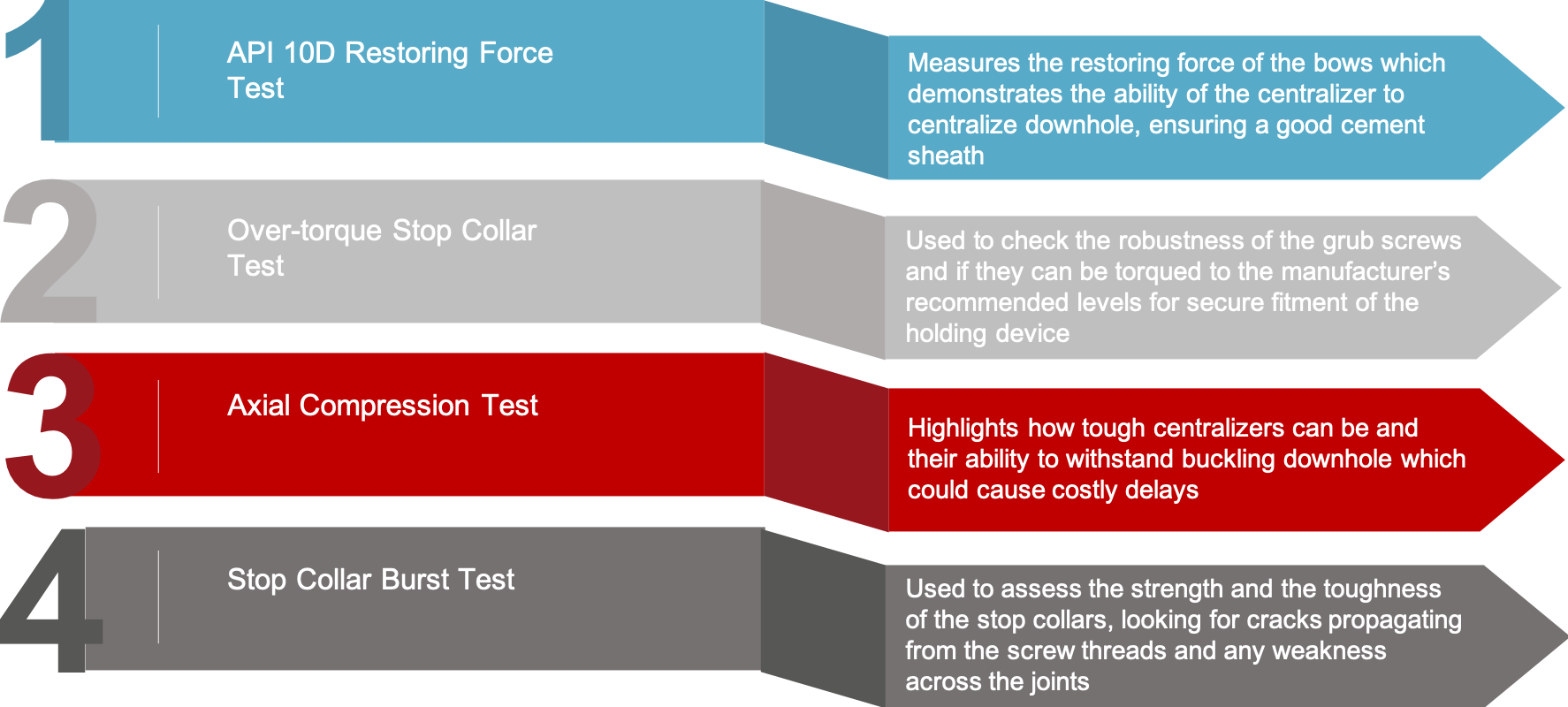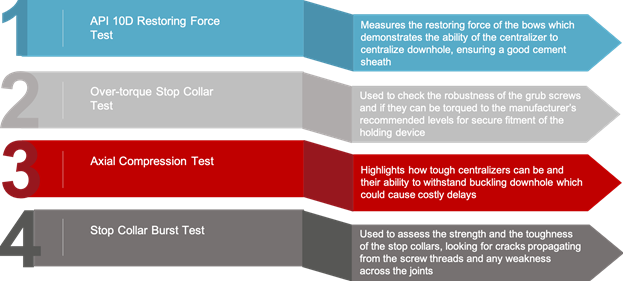 API 10D 6th Edition Restoring Force Test - 9 5/8 x 12 1/4" Centralizers
Adjudicated by a 3rd party inspector, this first film reveals that data sheets cannot always be trusted to predict performance down hole.
Over-Torque Stop Collar Test
This film highlights potentially dangerous inaccuracies in competitors' grub screw torque recommendations and the potential for competitor stop collars to slip on the casing, leading to delays and jeopardizing the performance of the centralizers.
Axial Compression Test 9 5/8 x 12 1/4" Centralizers
In this film we prove that our S2 product can tolerate much higher loads than DHP and Sledgehammer centralizers. The Centek proved to be 33% stronger than both DHP and Sledgehammer.
Stop Collar Burst Test
Our stop collar burst test is used to assess the strength and the toughness of the stop collars. In particular, we are looking for weaknesses such as cracks propagating from the screw threads and also any weakness across the joints of the stop collars. This film demonstrates the superior performance of Centek stop collars compared to DHP, Sledgehammer and Weatherford stop collars.
API 10D 6th Edition Restoring Force Test - 7 x 8 1/2" Centralizers
Using the API 10D restoring force test and adjudicated by a 3rd party inspector, this film exposes the difference between the performance of Centek S2 and DHP, Weatherford and Sledgehammer centralizers for this crucial test.
Axial Compression Test 7 x 8 1/2" Centralizers
Our axial compression test is designed to demonstrate the toughness of centralizers and measure their ability to withstand buckling. This could potentially happen if a centralizer were to be compromised downhole, causing delays, fishing trips and re-runs. This film demonstrates the superior strength of the Centek S2 in relation to DHP.
For more information on our products talk to our Product Service Experts today or use our Product Selector Tool to find the right product for your application.