HBF hinged stop collar with draw bolt
The HBF is a draw bolt fitted stop collar for quick installation in less deviated, onshore wells. It is developed to complement our range of hinged centralizers for vertical and horizontal sections.
The holding action of the draw bolt tightening mechanism provides strong hold without damaging the casing. The HBF is recommended for use with all standard casing grades.
Centralizers
HBF stop collars are developed as counterparts to Centek's centralizers for less challenging onshore wells.
Features and benefits
Centek QA
Quick and secure installation
Friction grip does not damage casing
For use with standard casing grades
Target applications
Onshore wells

Horizontal, vertical and deviated sections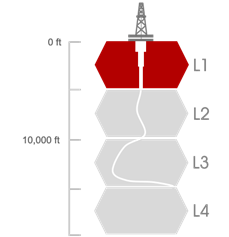 Performance ratings
Stop collar performance depends on the ability of the stop collar to hold the centralizer in place. This aids 'runability' and is measured by holding force and integral strength. To help with product selection we've added a rating to all our stop collar products for runability and strength.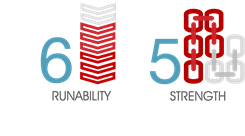 Sizing
HBF stop collars are available in sizes from 3 1/2" to 24"
For more information on our products talk to our Product Service Experts today or use our Product Selector Tool to find the right product for your application.