HSN Hinged Stop Collar with Spiral Nail
Supporting demand across APAC, the HSN is a stop collar with spiral nail installation for quick fitment in onshore wells. It is developed to complement our range of hinged centralizers for vertical and horizontal wellbore sections in less deviated wells.
The spiral nail is driven firmly into internal grooves which locks the stop collar against the casing, providing maximum annular clearance, improving installation and reducing rig time
Centralizers
HSN stop collars are developed as counterparts to Centek's centralizers for less challenging wells
Features and benefits
Centek QA

Economic choice

Quick installation

Low profile for low annular clearances

For use with standard casing grades
Target applications
Less demanding well conditions

Onshore

Surface casing and vertical sections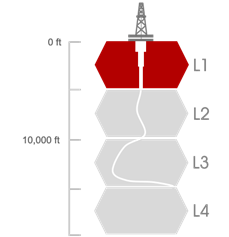 Performance ratings
Stop collar performance depends on the ability of the stop collar to hold the centralizer in place. This aids 'runability' and is measured by holding force and integral strength. To help with product selection we've added a rating to all our stop collar products for runability and strength.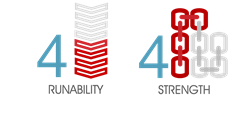 Sizing
HSN stop collars are available in sizes from 4 1/2" to 18 5/8"
For more information on our products talk to our Product Service Experts today or use our Product Selector Tool to find the right product for your application.