S2-HD Heavy Duty Bow Spring Centralizer
This heavy duty version of the patented S2 bow spring centralizer is engineered for ultra-high strength in challenging wells.
Single piece construction means the S2-HD has no weak points. It is designed for casing running environments with heavy loads where a solid centralizer may be used traditionally.
The S2-HD is manufactured to gauge. Its exceptional restoring force is delivered with zero start and running forces and generates high levels of stand-off.
Features and benefits
Tested to exceed API 10D

Ultra-high strength

Made to gauge

Optimum stand-off

Zero start and running forces

Maximum flow by area

Reduced torque and drag

Enhanced rotation and reciprocation during run-in-hole (RIH)
Targeted applications
Onshore and offshore

Unconsolidated wells

Extended reach, horizontal and highly deviated wells

HTHP and geothermal wells

Shale oil & gas wells

OH completions w/packers

Sand screen completions

J-type and S-type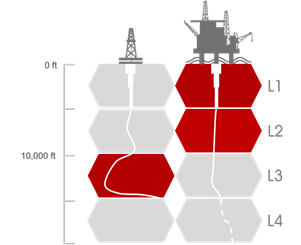 Performance ratings
Centralization and the ease of running casing is often a balance between strength and flexibility which combine to support, what we call, 'runability'. To help with product selection we've added a rating to all our products for flexibility, runability and inherent strength.

Sizing
S2-HD centralizers are available in sizes from 5 1/2" to 14"
For more information talk to our Product Service Experts today or use our Product Selector Tool to find the right product for your application