NEWS

We've done it again! Centek Inc is one of the best places to work in Oklahoma

Centek Inc has been awarded a 2017

Top Workplaces

honor by The Oklahoman for the third time. The Top Workplaces lists are based solely on the results of an employee feedback survey administered by Energage, LLC (formerly WorkplaceDynamics), a leading research firm that specializes in organizational health and workplace improvement. Several aspects of workplace culture were measured, including Alignment, Execution, and Connection, just to name a few.

Centek Inc has been designated a Top 10 Workplace since 2015. The company was selected because of the way it involves its employees in problem solving. Employees

 

design their own work areas, lead plant tours, and participate in root cause analysis and implementation of solutions. Employees have contributed more than 2,100 continuous improvement suggestions with a 94 percent implementation rate.

Centek also received a special award of "New Ideas".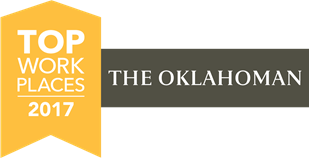 ---