NEWS

New distributor in Oman

We are pleased to announce that Gasway LLC will be distributing Centek centralizer and stop collar products in Oman from January 2022 onwards. They will cover our full range of products, for all applications, all manufactured in our UK facility.

Gasway are based in Muscat and were established in 2009. The company is one of the first Omani local companies that provides Gyro and wireline services with 100% Omani workforce, supporting Oman and other regional operations.
We believe there is a great alignment between the companies as we both focus on maintaining the highest levels in HSE, business conduct and quality. Like Centek, Gasway's workforce possesses decades of experience in the Oil & Gas business. With their knowledge of the energy industry, finance and field operations in Oman, we are proud to be in partnership with them.
Go to our Distributor Finder to find a distributor for your region.
For Centek support in the Oman region please contact: stuart.forrester@centekgroup.com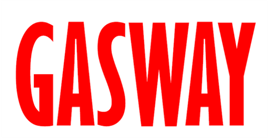 ---