Knowledge Transfer Partnerships with Exeter University
COMMERCIAL EXPERIENCE AND PROFESSIONAL DEVELOPMENT
If you want to apply your degree straight away and gain a professional qualification, then a Knowledge Transfer Partnership (KTP) could be just what you're looking for.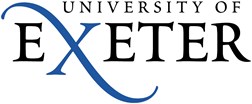 Each Knowledge Transfer Partnership is a three-way partnership between Centek, the University of Exeter and the graduate. Innovate UK provides oversight of the programme. You would be employed to carry out a specific piece of research for a period of between 12 and 36 months by the University of Exeter but would be seconded to Centek, spending most of your working time with us and becoming embedded within the organisation.
Case Study
Working in collaboration with the University of Exeter and using some of their high performance computers, we have developed specialist modelling software and a surface response modelling tool which will drastically reduce the number of test cycles, and the total cost and time taken to get new products to customers. 
Reducing product design costs by 80% with the University of Exeter - Video from Centek
How to apply
We are looking for inquisitive, smart graduates to work with us. Contact careers@centekgroup.com for more information.