NEWS

Engineering a precision rebrand

Over the past 14 years, the revolutionary design, durability and flexibility of our S2 centralizer has made us one of the Oil and Gas industry's leading suppliers. Our recent growth has been rapid; in 2013 we expanded into the US, and in 2014 we were 7th in the Sunday Times BDO Profit Track league table.

EXCELLENCE TO THE CORE

Given this growth, we needed a corporate identity that would reflect and reinforce our increasingly prominent standing in the market and growing reputation for engineering excellence, effectiveness and reliability. To the key audience of oil drilling professionals, nothing is more attractive than those qualities. The new branding needed to convey innovation, confidence and success. Working with B2B marketing specialists, Bray Leino in 2014 we sought to define our product's ability to embody these values. 

PERFECTLY BALANCED

Working with teams on both sides of the Atlantic Bray Leino identified the desirable values and qualities already in evidence within the business and used this insight to develop a compelling brand essence with strong connotations of reliability and engineering excellence, 'Perfectly Balanced' and an engaging brand proposition, 'Excellence to the Core', capturing authority and delivering clear relevance to the drilling industry, designed not only to resonate with potential customers and partners globally, but to also inspire current and potential employees in the UK and US.

INDUSTRY EXPERIENCE

We launched the new Centek brand and corporate identity, logo, website, and all associated collateral in the UK and USA at the end of 2014 and have since seen it used on marketing material at OTC Houston and new product launches for the S2 Hinged and Inter Casing Centek Sub.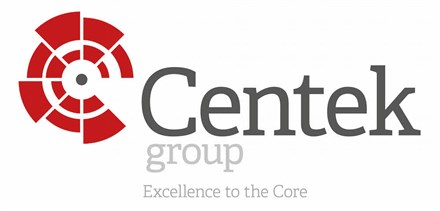 ---