NEWS

Centek Inc. celebrates its 4th birthday

The US arm of Centek Group is celebrating its 4th birthday. Over these years Centek Inc. has grown in strength, maintaining and expanding its customer base, in unpreditable markets.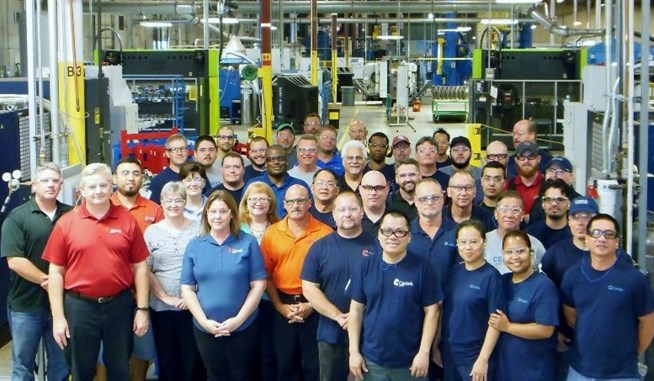 Since its inception the company has received many accolades. 
- The company manufactured its one millionth centralizer in the U.S. this year.
- Employees volunteered at Oklahoma's Regional Food Bank during business hours when time allowed – working more than 1,620 hours to package 363,695 meals for - Oklahomans' in need.
- Oklahoma's Manufacturing Alliance's honored Centek with its coveted 2016 Excellence in Community Engagement award.
- Centek reached one year of no recordable OSHA injuries and continues this trend to date.


In 2015, Centek was also honored as:
- 9th among the top 40 "Best Places to Work in Oklahoma."
- 5th on the Metro 50 winners list, honoring the fastest growing, privately-owned companies in the Oklahoma City region.
- Winner of Governor Mary Fallin's Manufacturing Leadership Award for progressive, forward-thinking, successful market practices.

COO John Carnuccio credits the hard work and dedication of the company's 50 Oklahoma employees for these achievements telling the story not only of a great company that can withstand difficult times – but also of a great team of people.

Read the full article in justgoodnew.biz
---