NEWS

Centek Earns OKLAHOMA Governor's Manufacturing Leadership Award

Our US operation in Oklahoma City has earned the prestigious Governor's Manufacturing Leadership Award.

Each year, Governor Mary Fallin bestows awards on a select few Oklahoma manufacturers in recognition of their pacesetting standards. The award-winning companies must be progressive, forward-thinking and willing to adapt to change to become more successful in their marketplace.

"They represent the enormous potential available in Oklahoma and take a leadership role in promoting the importance of doing business in and from our state," said Dave Rowland, president of the Oklahoma Manufacturing Alliance. "Centek is a remarkable organization and has had an amazing impact on central Oklahoma through its innovative growth."

An awards committee made up of manufacturing professionals selects the winners from a long list of nominees. The awards were presented at the annual Oklahoma Conference on Manufacturing in Norman.

Other winners were Advanced Steel and Crane in Tulsa, Advantage Controls in Muskogee and Temtrol in Okarche.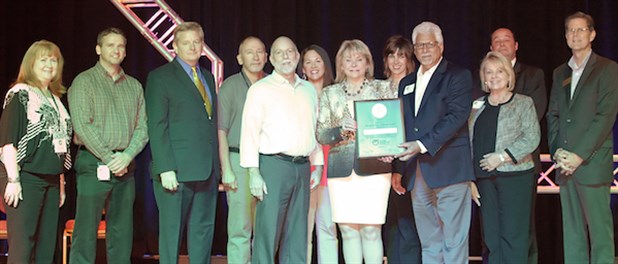 ---